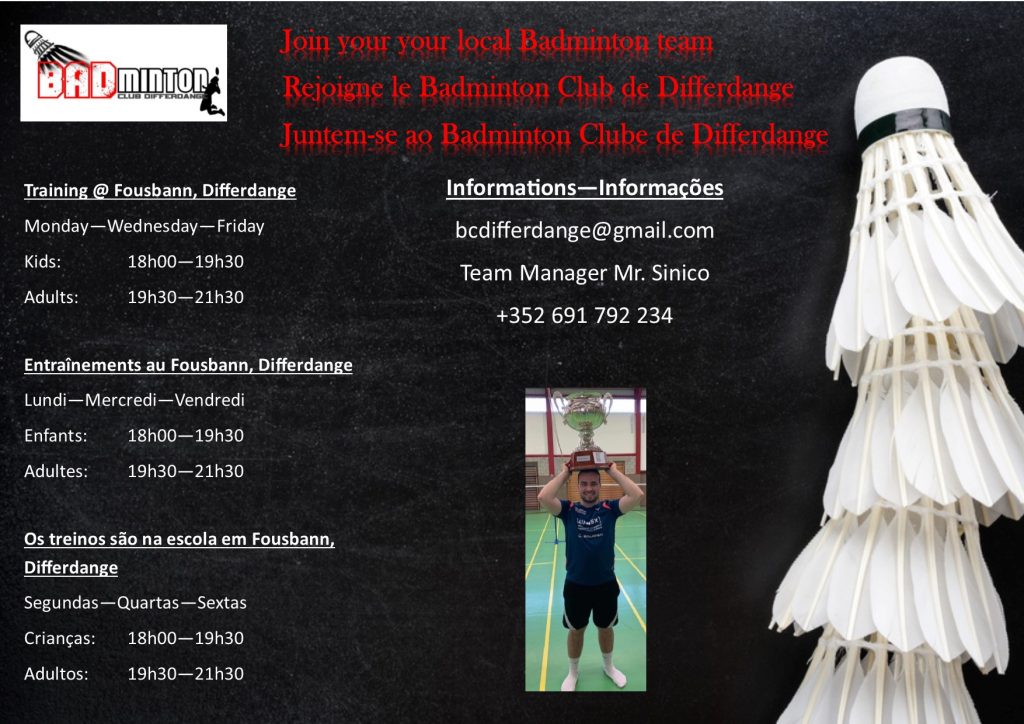 Badminton Club Differdange signed a partnership with Lunex University in Differdange.
This partnership gives all Lunex students free access to our training sessions.
BC Differdange is very proud of having such a great partner on its side !
Den 21. Dezember 2018 haat de BC Déifferdeng seng AGO 2018 am Auditoire vun der Lunex.
D'Assemblée Générale as en engem harmoneschem Kader iwwer d'Bühn gaang.
Mär begréissen och dann elo nei am Comité d'Caro Wagner, d'Sandrina Stoltz, d'Claudine Krippler an de Yann Kockhans.
Doniewt bedankt de Club sech bei sengem laangjähregen Comités Member, Sekretärin an Trésorière Chantal Schmitz – Kridel.